Are You Using Escrow Compliantly?
Sep 25, 2019, by Gemma Doswell
Escrow is one of the most popular payment features to appear in the platform economy. It is becoming increasingly well-utilised as awareness of the instrument grows.
Escrow accounts are a great tool to safeguard transactions and payments technology (PayTech) providers who can't facilitate it could quickly fall behind their competition as modern consumer expectations rise. But what exactly is escrow and how can it be used compliantly?
In this blog, we'll tell you just that.
What is escrow?
Escrow is the act of holding funds in a third-party account when a payment is made. Once both transacting parties are happy, the transaction can be authorised and the funds released.
Here's an example of how escrow could be used on a car purchase: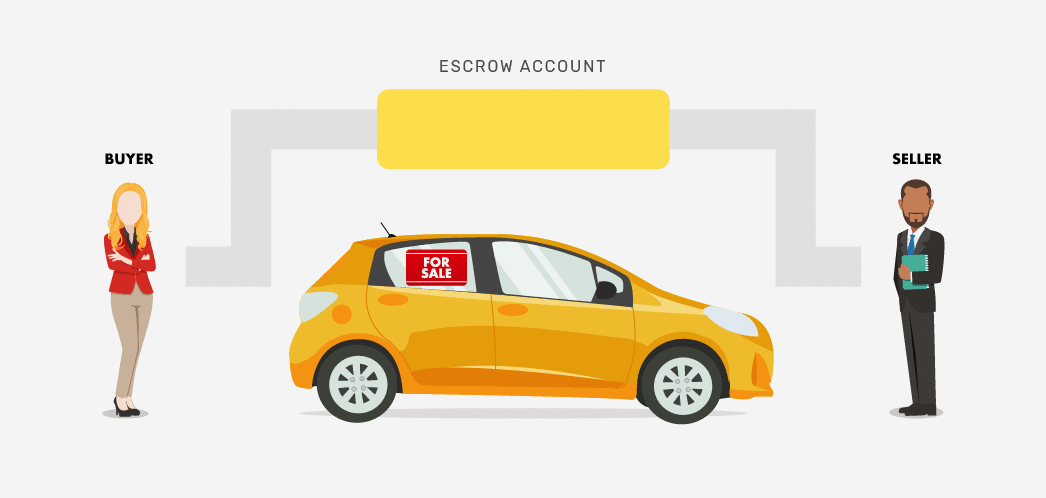 Why the big fuss?
Consumer payments demands are growing by the day - transactions must be fast, secure and, where possible, seamless too. One of the ways that platform businesses can meet these demands is through escrow. The instrument can be leveraged to give consumers access to a high level of transactional security without negatively impacting UX. As a result, escrow allows users to transact quickly, securely and with ease, as well as being able to enhance the platform business's end product e.g. by guaranteeing payment for sellers and the quality of product for buyers.
Owing to the nature of many platform business models - routing payments between multiple buyers and multiple sellers and thus transacting between strangers - escrow is the perfect instrument to safeguard the space. It eliminates the need for platform users to trust each other by instilling trust in the platform itself instead and, in doing so, escrow gives businesses the potential to grow to become the global brands of the future.
But integrating escrow compliantly is not as simple as you might think.
Let's talk compliance
There are three parts of an escrow transaction that relate to compliance: 1. The movement of funds from an escrow account 2. The holding of funds in an escrow account 3. Decision making or dispute resolution
Escrow requires funds to be moved from a user account and held in a safeguarded escrow account while the terms of a transaction are completed. It is an FCA requirement that funds in the escrow account are inaccessible to both the buyer and the seller (similar to the Tenancy Deposit Scheme). Only the third-party - in our case, Paybase - has access to the escrow account. Once the terms of the transaction are complete e.g. a gig worker has completed a job, the funds in escrow can be released to credit the end-user.
When it comes to dispute resolution, the third-party (Paybase) is permitted to reroute funds from escrow for buyers and sellers. For instance, if an item is received >1 week late, the dispute may be resolved because the buyer and seller agree to send 75% of the funds to the seller and return the remaining 25% to the buyer. This instruction would be received by the third party to execute. In order to do this, the third party would access the escrow account, reroute the held funds and distribute them between the buyer and seller.
If a transaction occurs without dispute, the escrow process can be automated with an API. However, if the buyer or seller dispute any part of the transaction (e.g. if an item arrives broken or late), the funds in escrow need to be disputed out and split by the third party. Deciding how funds should be split to resolve a dispute is the responsibility of the third party - it is at their discretion to implement a dispute resolution process with terms and conditions, or to make a judgement on a case-by-case basis.
How Paybase works
We pride ourselves on having an escrow solution that can be moulded to enhance myriad use cases. With a white label product, we are able to partner with both platform businesses and third-party escrow providers to support not just SMEs but bigger brands interested in offering escrow services as well. The level of flexibility that our clients have access to enables them to maximise innovation when integrating escrow into their payments framework and, ultimately, it improves how transactions are safeguarded industry-wide.
Who do we work with?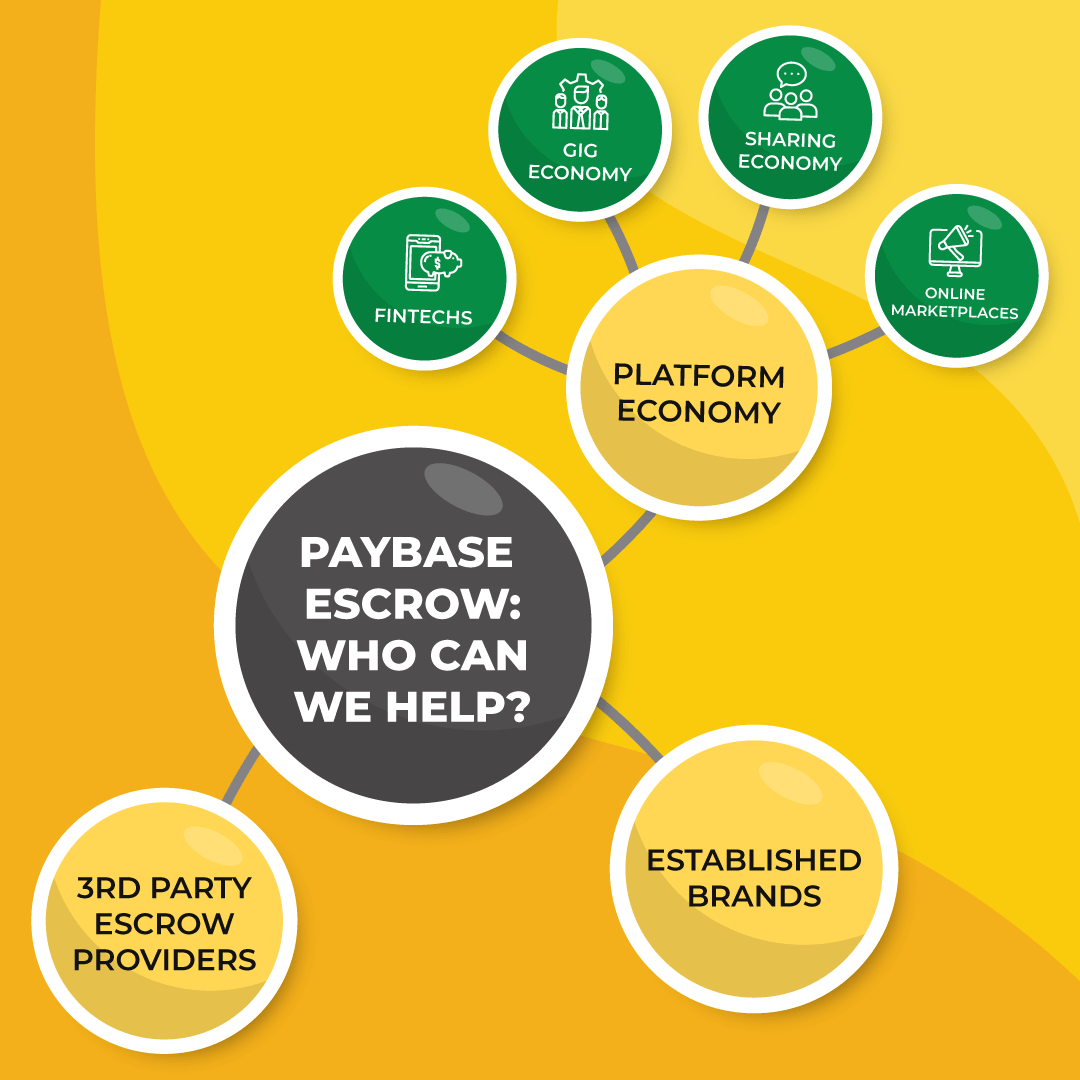 Interested in using escrow to enhance your business? Or are you an escrow provider that's looking for a more streamlined solution? Contact us today to see how we could help.
Or, if you'd like to get to know us a little better, sign up to our mailing list! Scroll to the bottom of the page to sign up now.