Paybase presents Blind Date
Feb 14, 2020, by Gemma Doswell
FinTech
Valentine's Day
Quiz
How well do you know your industry? We're putting you to the test in a very special FinTech edition of Blind Date. See if you can match these seven FinTech Valentine's hopefuls with their perfect features, terms and instruments. The more you get right, the more you can be certain that you have the critical knowledge and innovation to disrupt your industry.
Good luck, and happy match-making! Check your answers at the bottom of the page.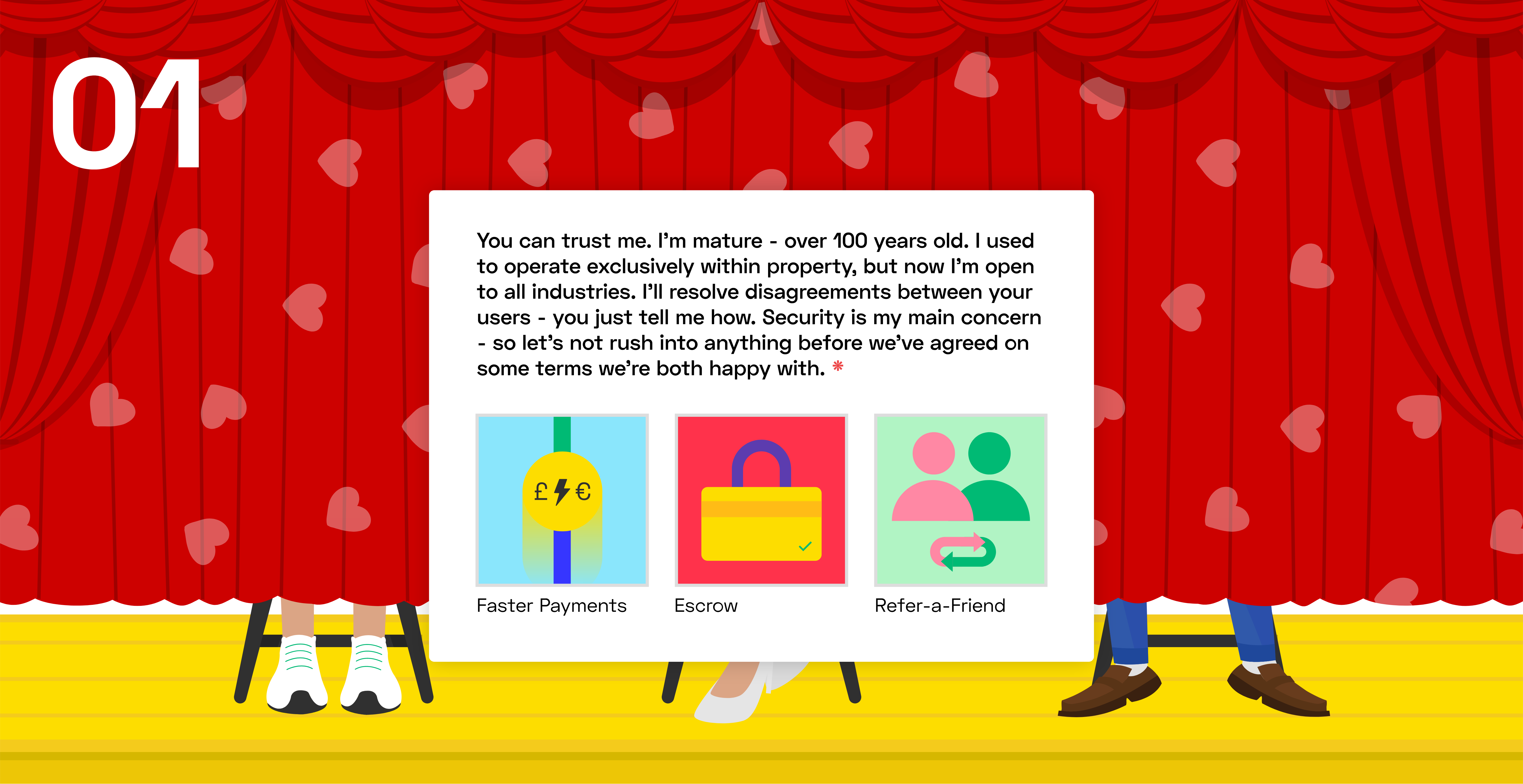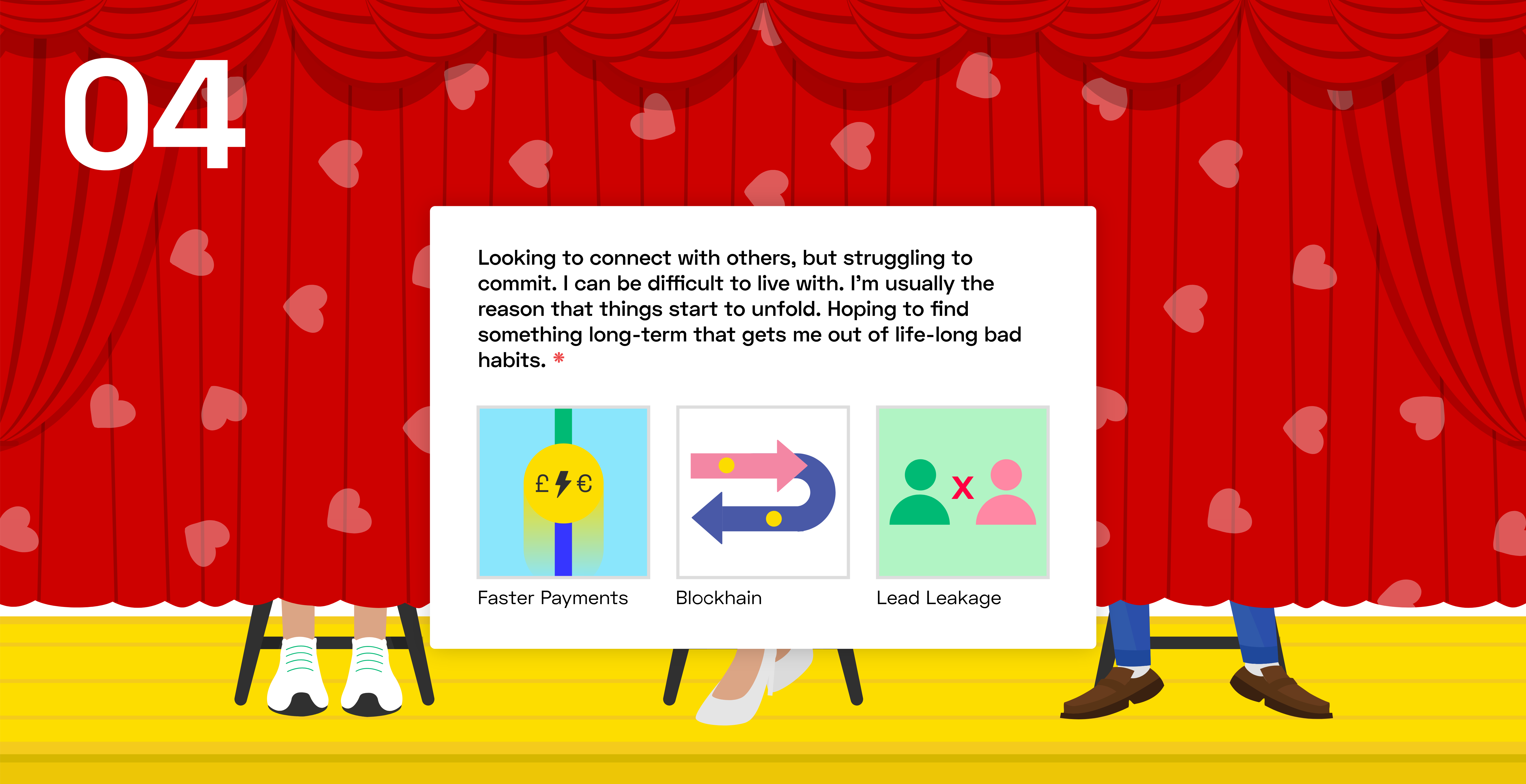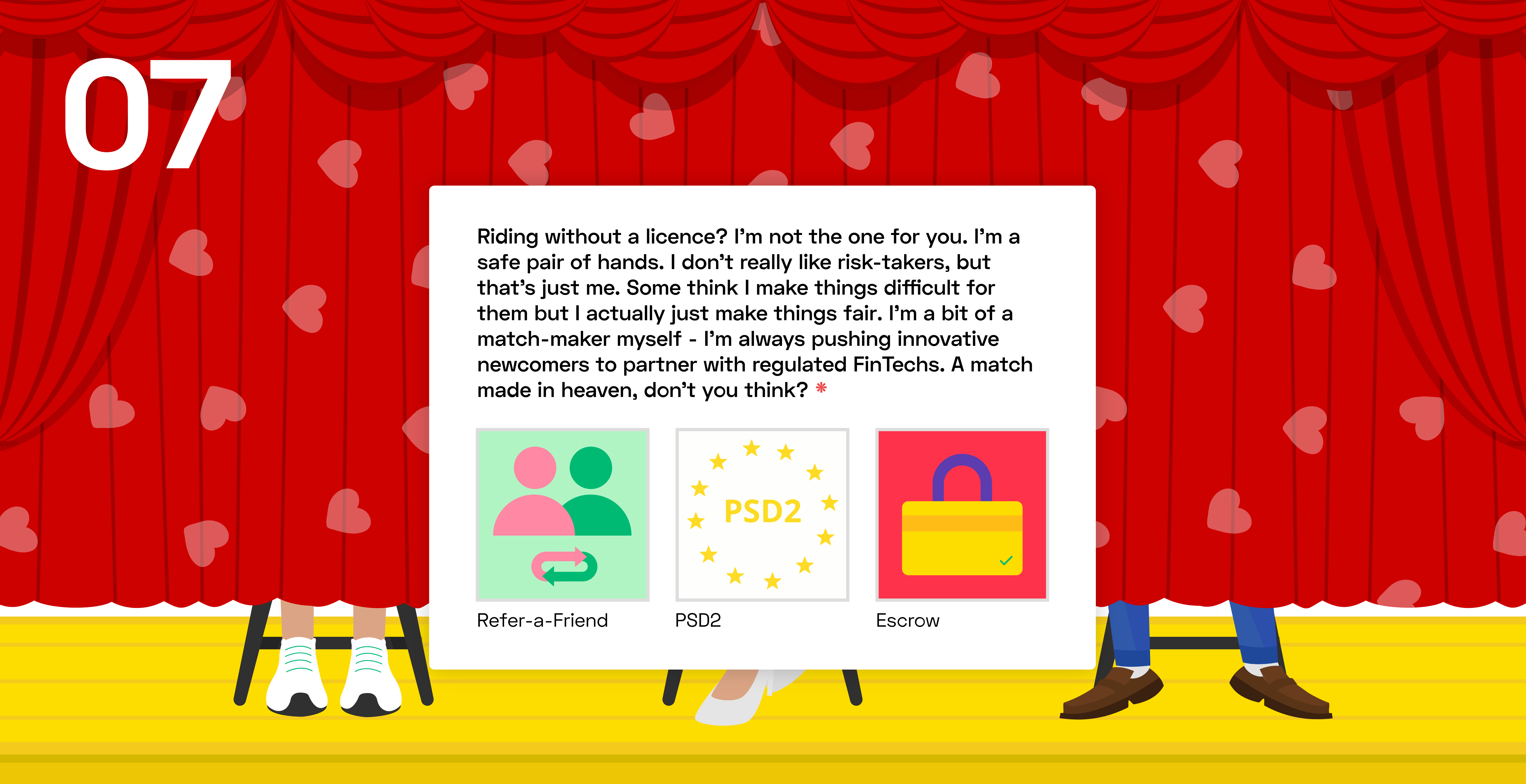 If you want to find out more about payments or any of the features mentioned in the quiz, get in touch today!
ANSWERS: 01. Escrow, 02. Sharing Economy, 03. Refer-a-Friend, 04. Lead Leakage, 05. Faster Payments, 06. Blockchain, 07. PSD2